Many of the items I sell in my shop are templates that I don't change up that much from order to order, but occasionally I get a client asking me to customize something to fit their needs. I recently had a new mommy ask me to modify my "Introducing" birth announcement to work for her twin girls.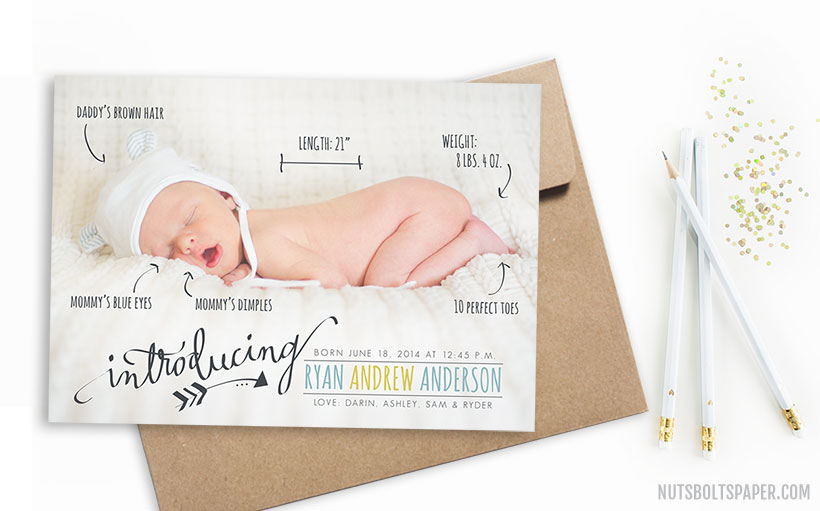 It was an easy "yes" when I saw the adorable picture of her little ones decked out in colorful floral prints as they snuggled close to one another (are you kidding me? cuteness overload.).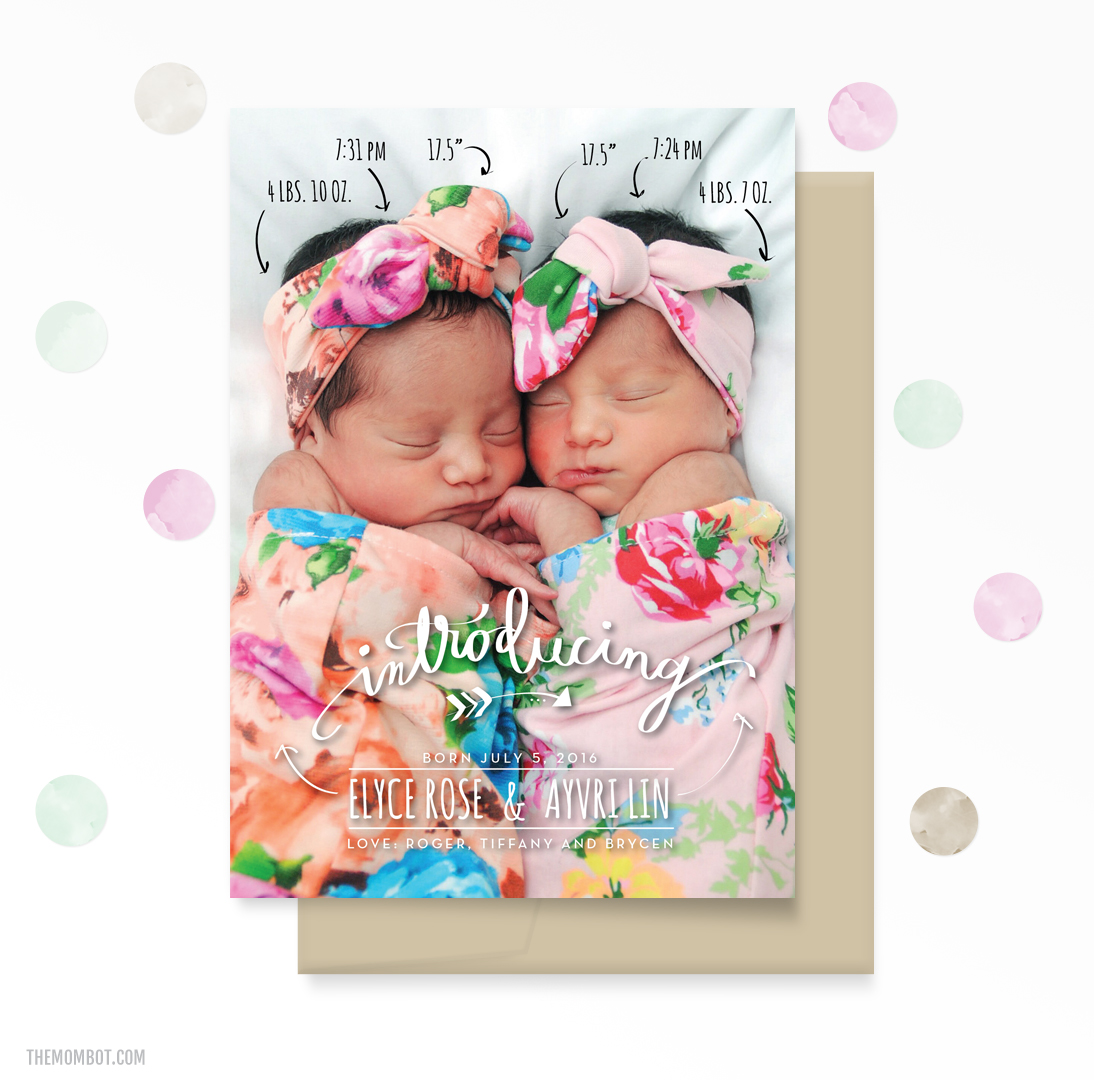 And so we worked together to figure out how to adjust things to make it work for a vertical image with 2 little twins. We kept it simple and sweet, eliminating a lot of the wording from the original design so we could really let the picture shine. The only wording on the announcement is their names, date of birth, weight, length and time of birth for each girl. I love that your eye is immediately drawn to their sweet faces, and then you look around to read the text. Because that is precisely what a good announcement should do – showcase the baby first (or in this case, babies).
To purchase this birth announcement design visit here, and to see all the announcements available in my shop, head here. And if you are in need of something slightly customized like this client did, feel free to contact me!