With the end of the school year quickly approaching, it's once again time to start thinking about how to honor your kids' teachers for all the hard work they've done over the year.
I still don't know how teachers do it… I would lose my mind if I was in a room of 20-30 kids (of any age). God bless 'em.
I usually try to come up with something a little unconventional so that the teachers don't get all the same kinds of gifts. Since I had to make 4 of them this year, I also wanted to come up with something that was cost effective and could be made in bulk. So I finally settled on a little DIY herb planter that they can put in their kitchen or even outside on their patio.
Each planter had a "thanks for helping me grow" tag signed by my child (download here), and another tag labeled with the type of herb that we gave them.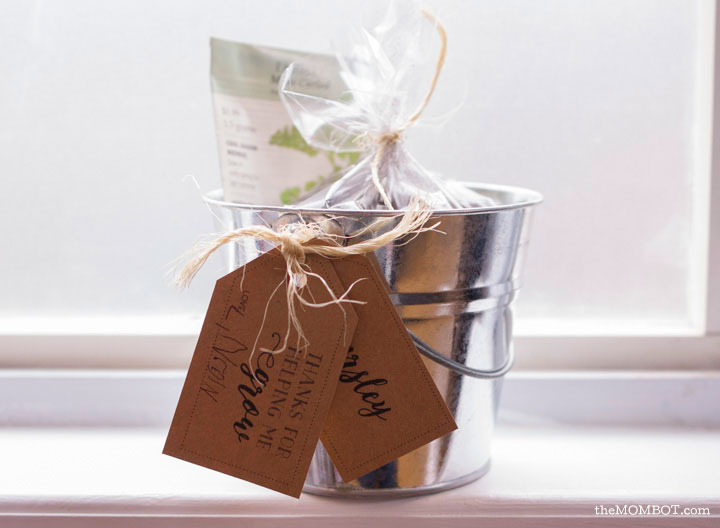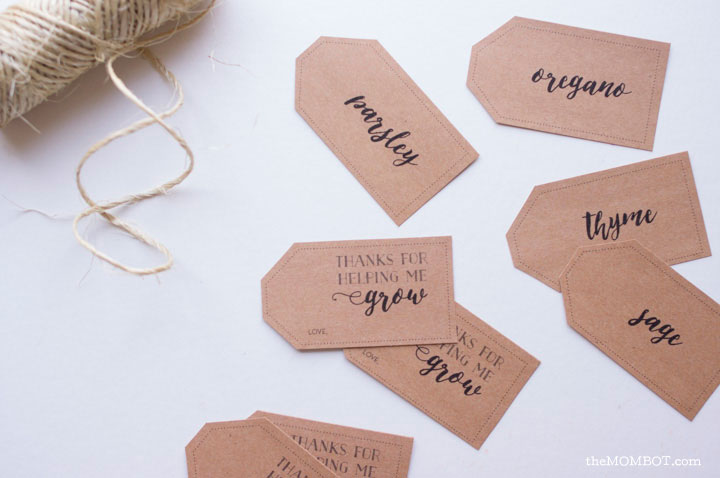 These planters were definitely affordable (about $5 each) and turned out pretty cute. Plus the kids helped me put them together, which I used as an opportunity to talk to them about why we were making the gifts and how they should say "thank you" to their teachers. I know, mom of the year, right?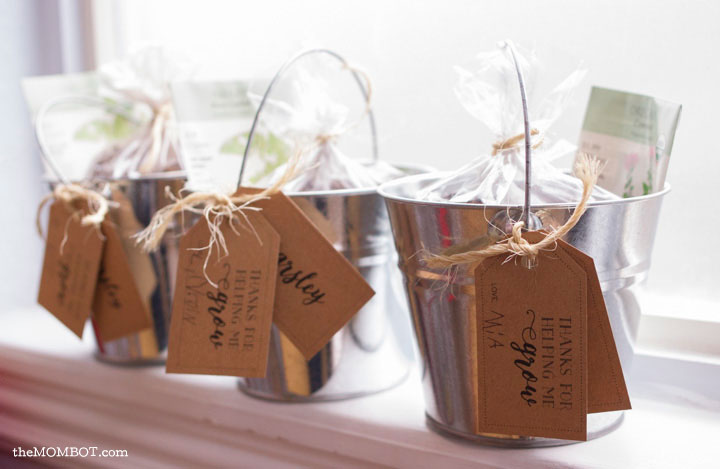 I laid butcher paper on the floor so we didn't make too big of a mess with the dirt, but of course it's even better if you can do this outdoors (it was raining the day we did it).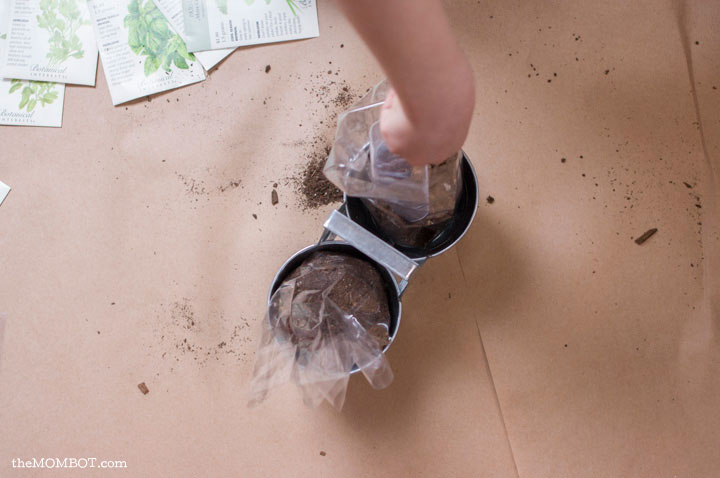 If you lay out all the supplies ahead of time, you can get them in and out and finish this project up quickly with minimal disasters (let's hope). Want to make one for your teacher? Here's the easy DIY:
Year End Teacher Appreciation Gift: DIY Herb Planter
Here's what you need:
Small bucket or pot (mine was $2 from Hobby Lobby)
Planting dirt
Plastic favor bags (mine are from Hobby Lobby)
Twine
Seeds ($1-$2 at most places)
Printable tags (download here)
Here's what you need to do:
1. Place an open favor bag inside your pot/bucket.
2. Have the kids fill it with dirt to the top of the bucket.
3. Tie tightly with twine (or a twister tie).
4. Tuck a seed packet behind the dirt.
5. Print, cut out tags and hole punch. Have child sign tag. Tie the signed tag and the appropriate herb tag to the bucket. You can also tie it to the bag of dirt if you have a pot without handles.
Admire your craftiness. Congratulations on being awesome, mom.