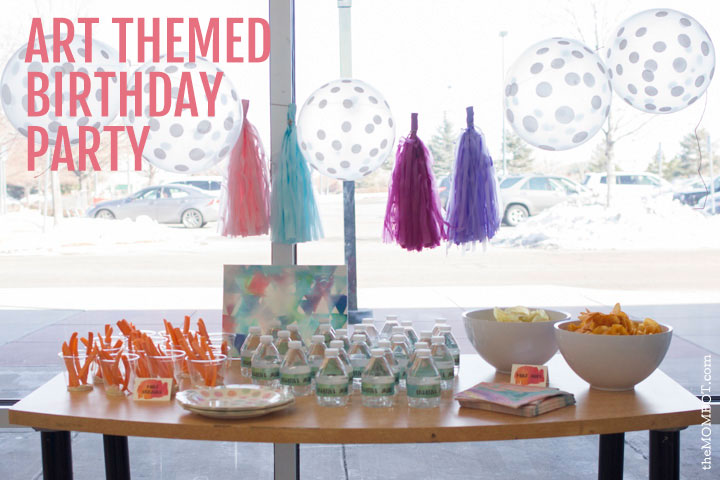 I've been trying to convince my daughter to do an art party for a couple of years now. She has always loved crafting (she is mine, after all), but up until this year she was too into princesses and mermaids to want to have an art party (view past birthdays parties here). I guess 6 is the magic number, because this year she finally gave in.
I decided to host the party at a local Michaels Craft Store, and it was AWESOME. Shout out to Michaels… they let me use their craft room for free, and I had to ask them "are you sure?" about 4 times before I believed them. So there was no need to clean my house pre-party and no need to clean my house post-party and the venue didn't cost me a cent (can you hear the hallelujahs?). To be clear, if you wanted an associate in the room with you to help facilitate or go fetch supplies from the store, or if you wanted a staff and pre-planned crafts, there is a fee. But if you plan to just use the room on your own, there is no charge.
I found some easy crafting ideas online and used the weeks prior to the party to buy supplies when they were on sale or when I had a coupon; this made the party quite cost efficient. We hosted in the afternoon, so I only had a small table with some snacks and water. In short, it was the easiest birthday party I've hosted so far!
The invite was designed by me (naturally) and is now available in my shop.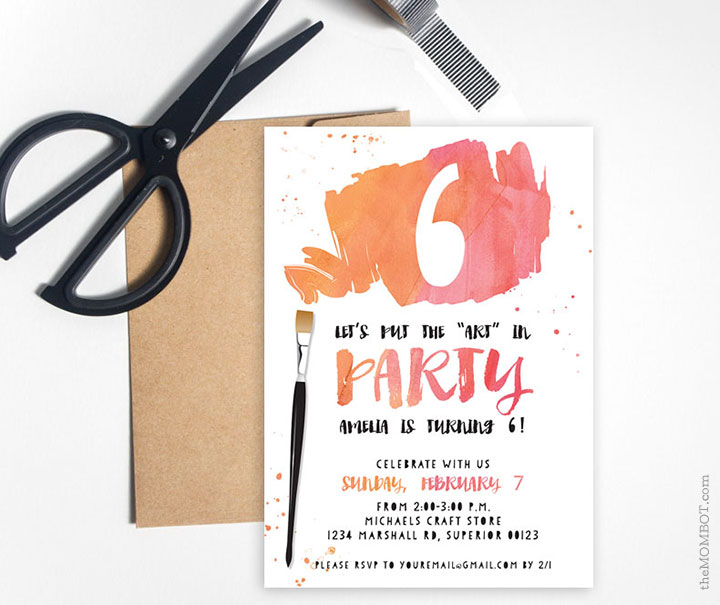 Favors were these adorable mini paint sets that were $12/12 purchased from Amazon. I made little tags that read "Thanks for making my party a masterpiece" and attached them to the back of the paint sets with glue dots. They were smaller than I expected when they came in the mail, but since the girls also all went home with their art projects and their art smock, I felt like it was sufficient for a favor.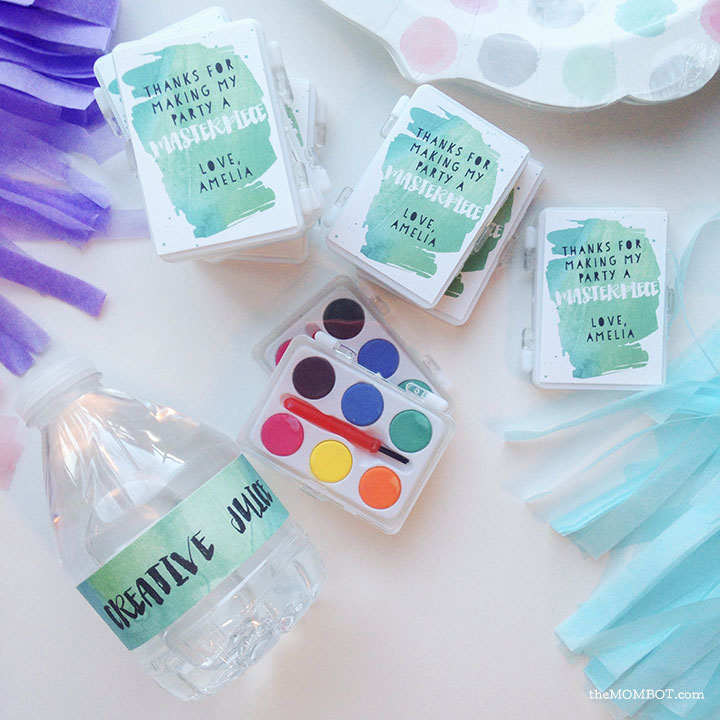 Speaking of art projects, the two easy crafts that I set up for the kids were canvases decorated with color bleed tissue paper (such a cool project that I will talk about next week) and making their own necklaces and and bracelets. The color bleed canvases didn't require paint, which kept the mess to a minimum. All we needed besides canvases and tissue paper were paintbrushes (10-pack purchased for $6.81 on Amazon), art smocks (12-pack purchased for $9.99 on Amazon), latex gloves (so the color doesn't stain their hands), and water.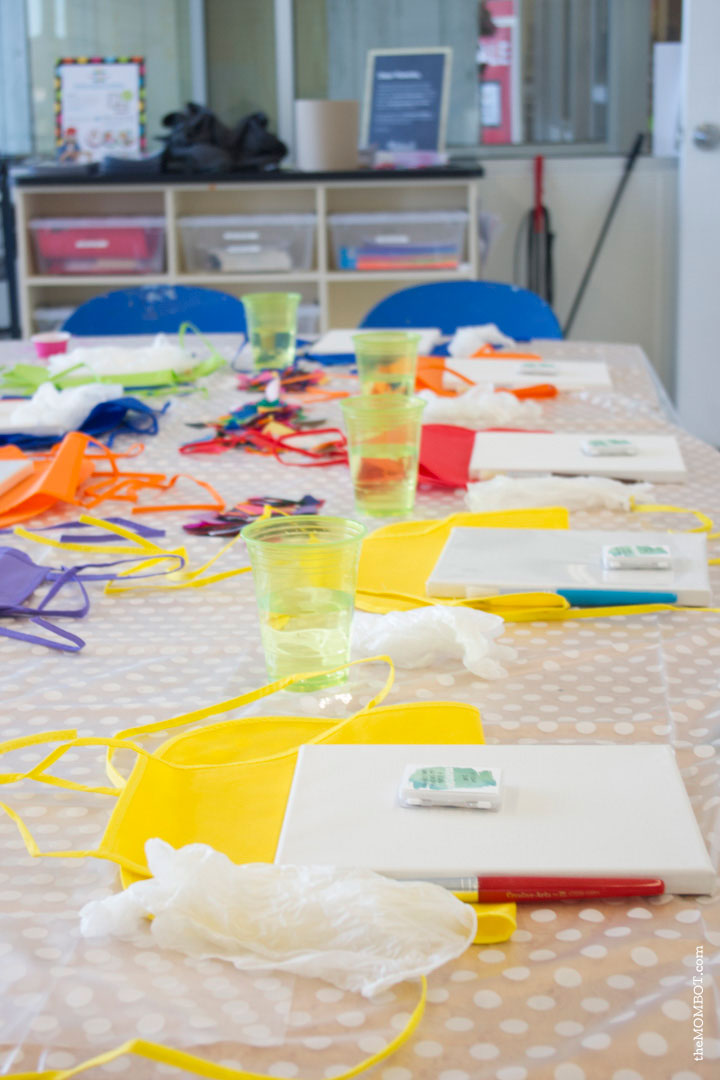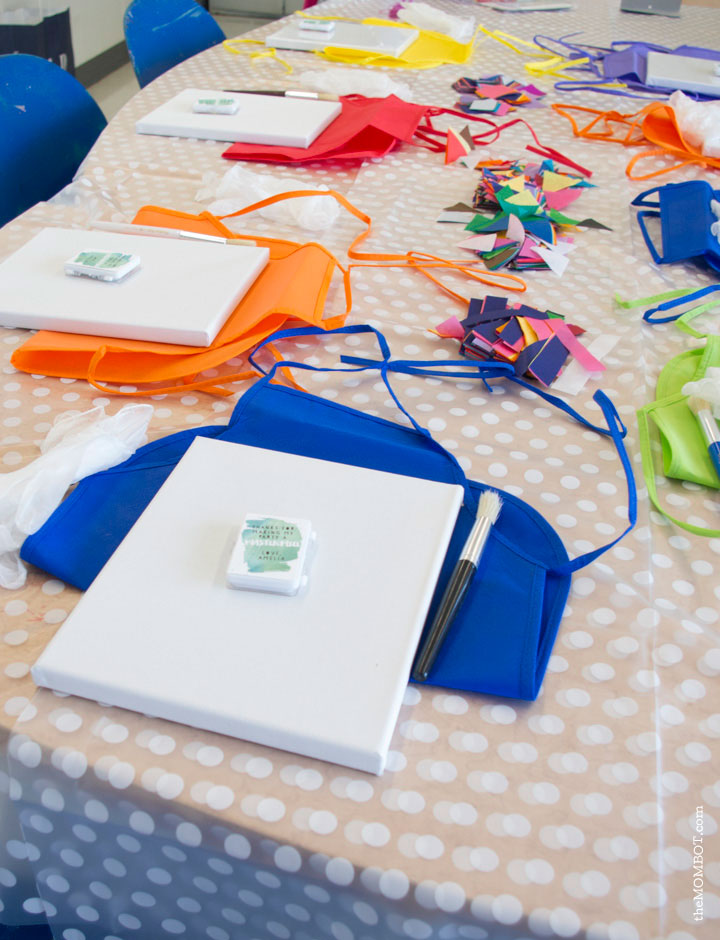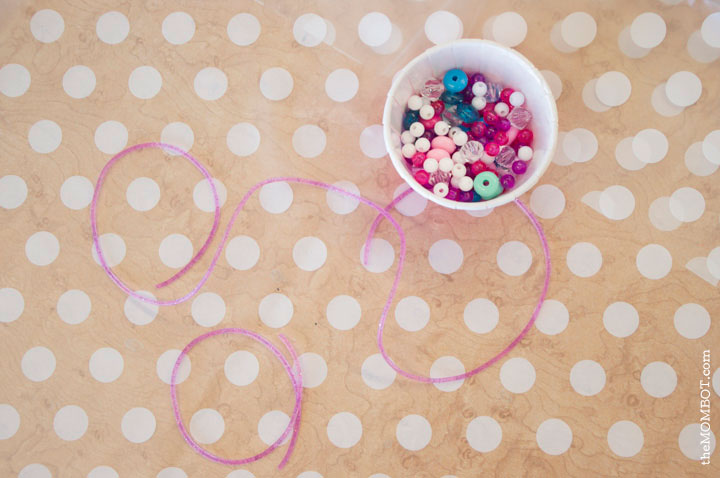 Necklaces were just made from assorted beads and sparkly lanyards purchased from Michaels. To keep things from getting too crazy, I had half of the girls start with the canvases and the other half make their necklaces and bracelets. It helped keep chaos to a minimum!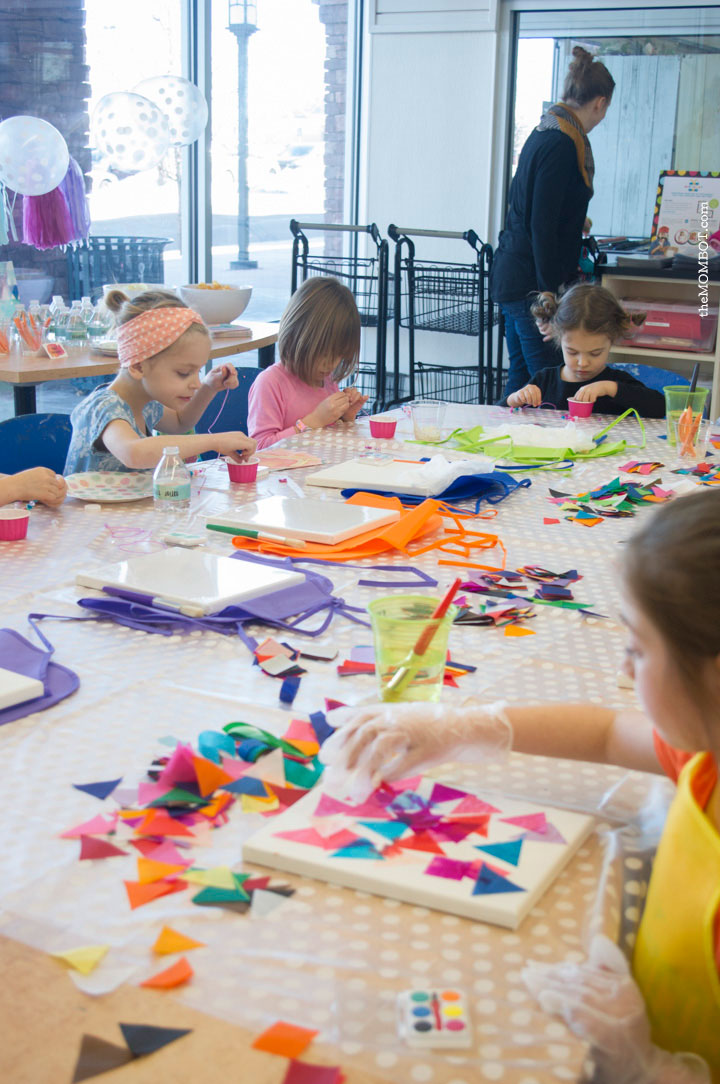 The snacks were comprised of some ideas I had found online: potato chips labeled "paint chips," water bottles labeled "creative juice" and some ranch dressing and carrot sticks labeled "paint stirrers."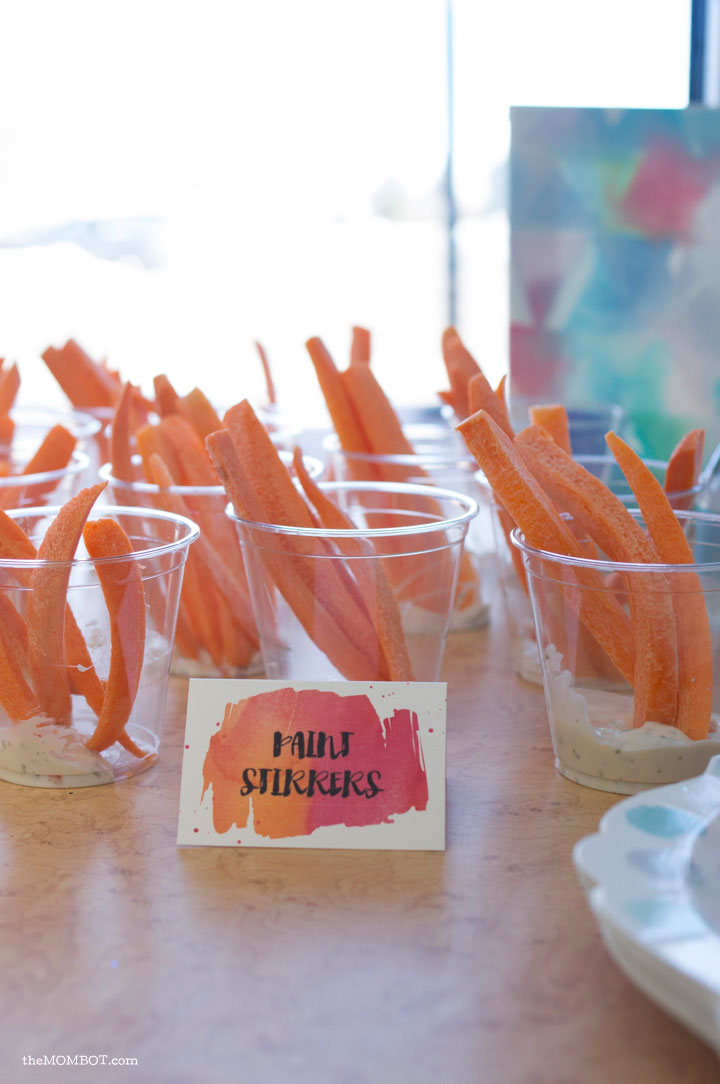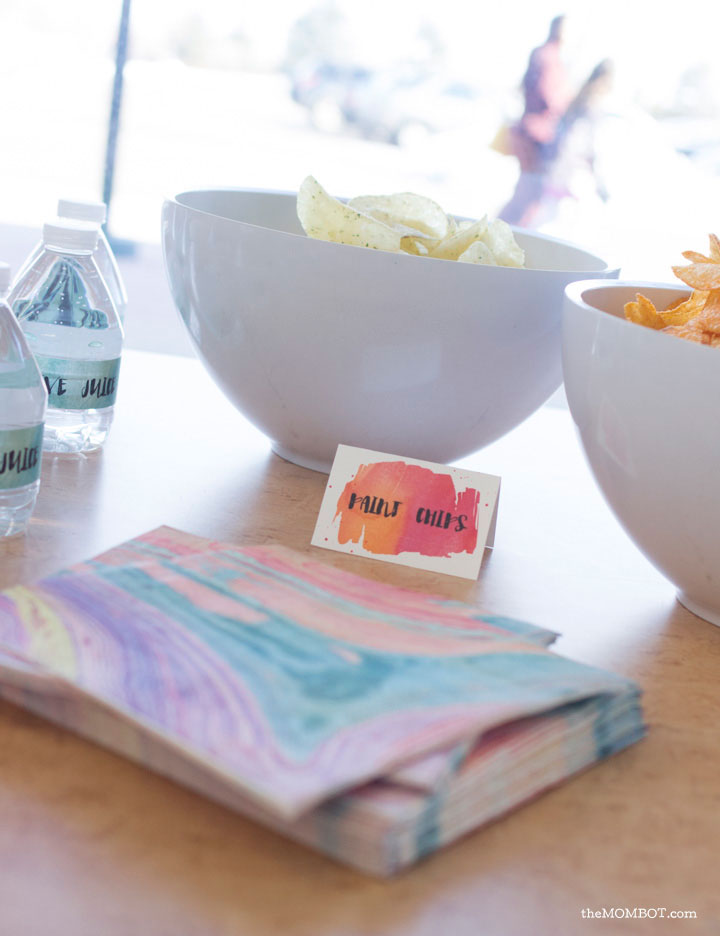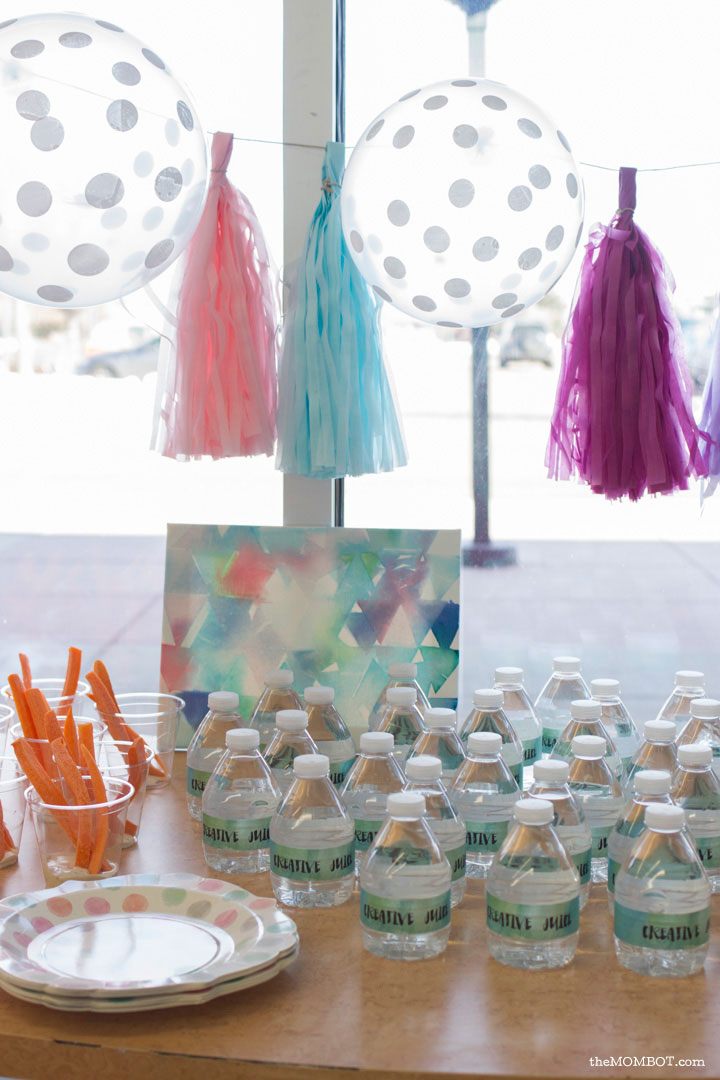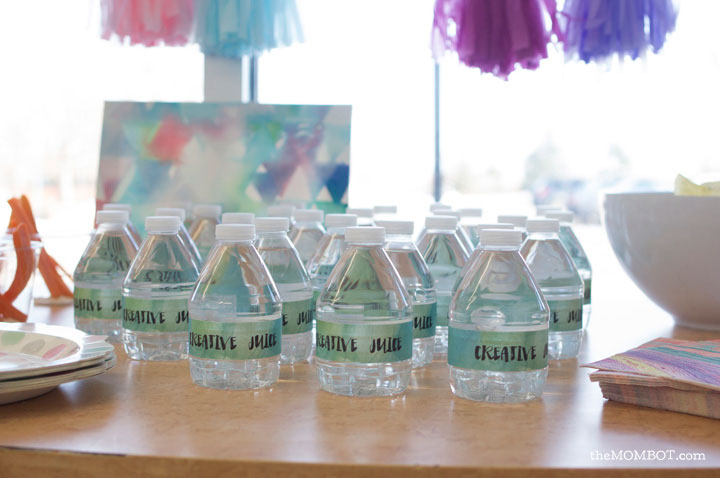 I found the cutest plates, napkins and tassel banner in a watercolor theme at Target, and the polka dot balloons and tablecloths were from Hobby Lobby.
The party ended with each girl being able to decorate their own cupcake with sprinkles separated on an artist's palette. I bought a 12-pack of these plastic palettes for less than $10 on Amazon. The girls had so much fun decorating and eating their cupcakes and it was another little activity for them to do. I'm pretty sure every girl used every last sprinkle on their plate!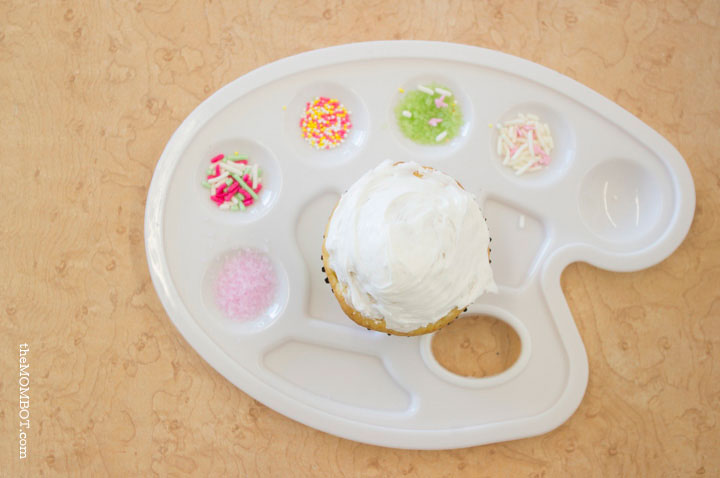 The birthday girl got a kick out of being sung to (she loves attention). And the pure joy on her face is the only thing I ever need to make all the work feel worth it.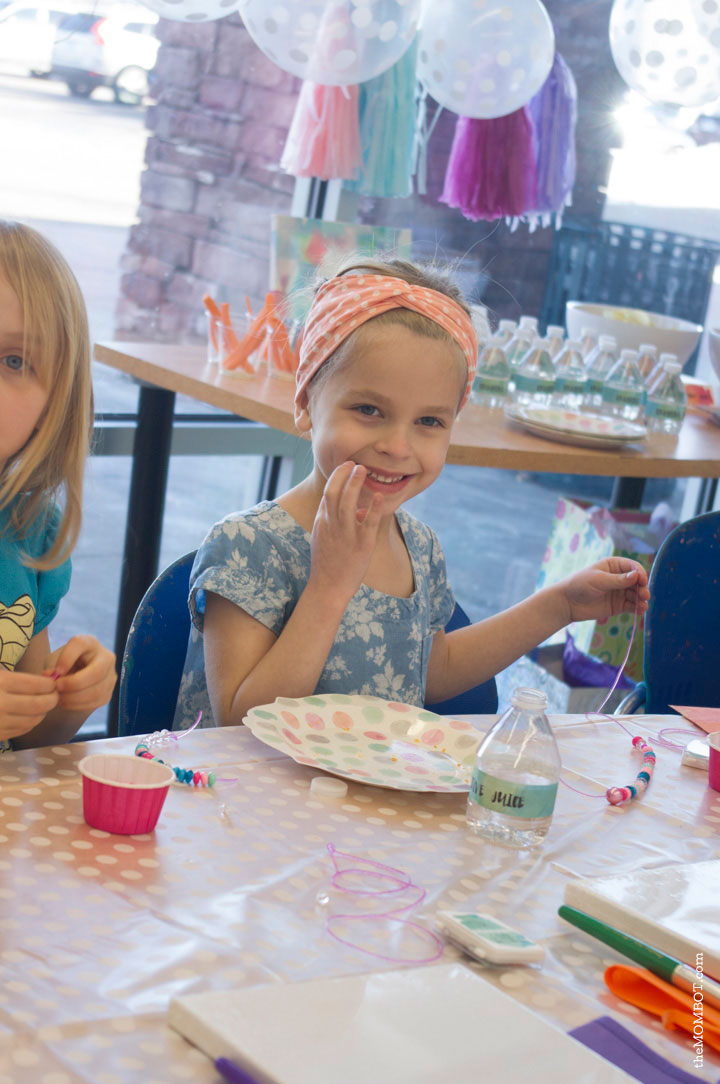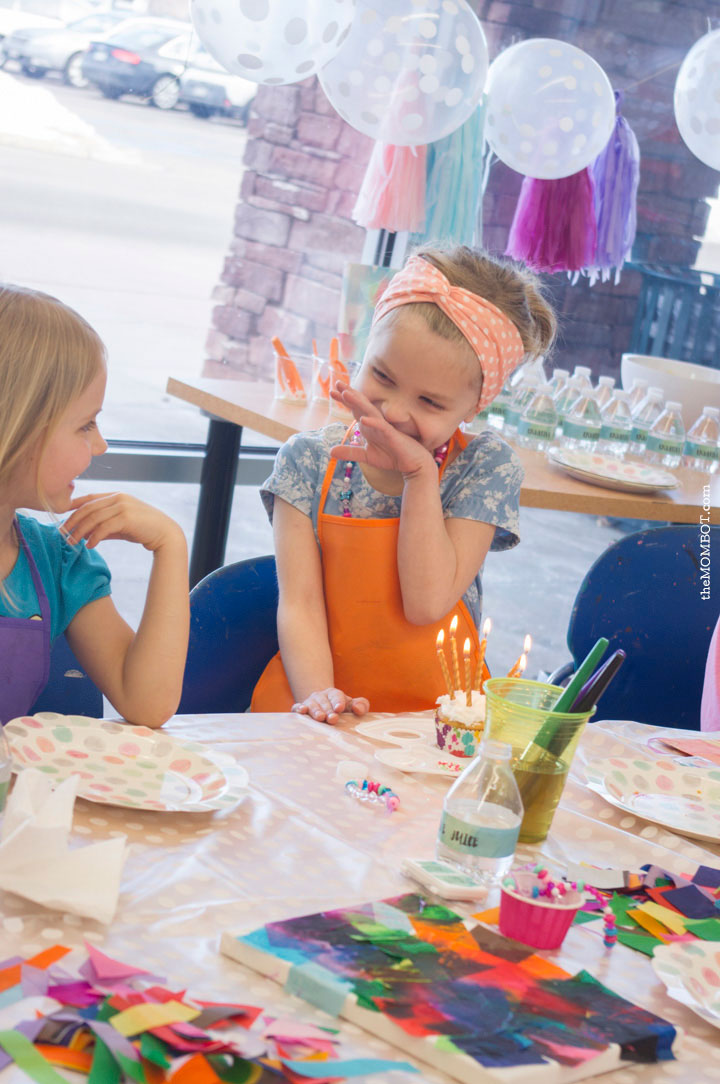 Happy birthday to my sweet, crafty girl – may year 6 be the best one yet!