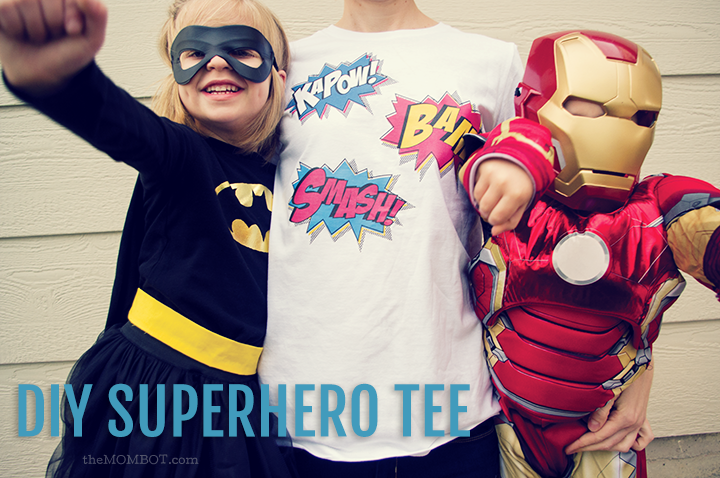 We've got a whole gang of superheros in our house this Halloween. Lincoln wanted to be Ironman, so I obliged and bought him a super cheesy packaged costume. He looks hilariously adorable, so I can't complain. Mia wanted to be Batgirl, which I was happy about because I knew it would be easy to put together on my own. I figured we might as well continue with the theme and make Graham a Ninja Turtle (not exactly a superhero, but a crime-fighter, nonetheless) – he's not pictured here, but you'll have to trust that he is the cutest Ninja Turtle I've ever seen.
I got to thinking about how Bobby and I can be thematic with our house of crime-fighters, so I whipped up some superhero t-shirts for us to wear on Halloween. You may have noticed that I'm a bit obsessed with t-shirt iron on transfer paper (like here)… I don't have the ability to screen print, so this is the next best thing.
To make the t-shirts, I created some comic book style graphics like "Kapow!" and "Bam!" and "Smash!". Then I printed them out onto t-shirt transfer paper, ironed them on, and BAM! I was done (see what I did there).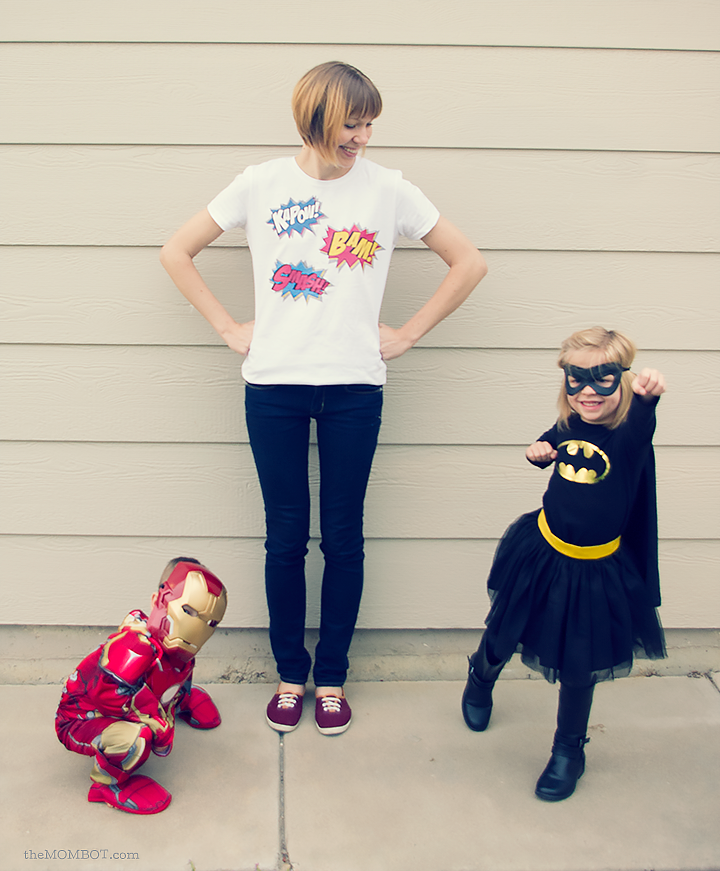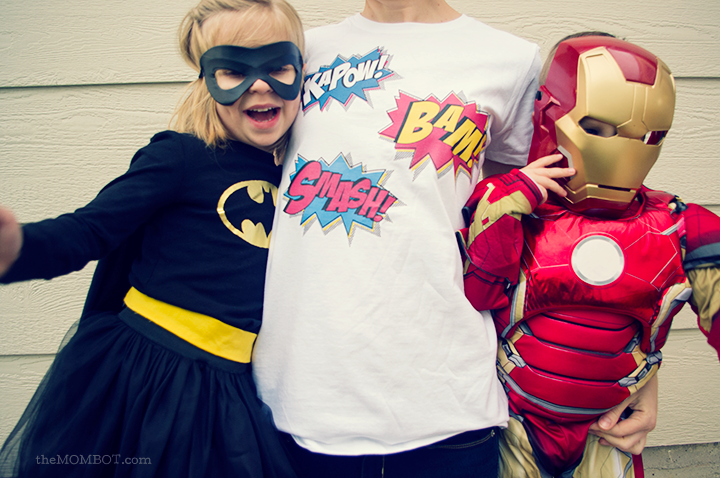 If you'd like to use the same comic book graphics to make your own t-shirt, you can download them here and here. You may have to reverse them before printing; check your transfer paper for instructions.
Happy Halloween, superheros!