Here comes Halloween. Anyone else still working on costumes? I'm sure I'm not the only one…
I am only making one costume this year (which is sort of miraculous) and it's Bat Girl, so I'm really just throwing a tutu and a Batman shirt together and calling it a day. I just need to make the cape and spray paint a cheap $1 red mask black – and yet, I haven't started either project and we are 5 days out from Halloween. Typical me.
If you still need a costume for your little one and Walmart only has a $20 sexy witch costume left, don't panic. There are tons of easy DIY costumes you can throw together within days that will be super cute.
I really love the DIY fawn costume, which has become popular in the last couple of years. With some brown clothes, faux flowers and creative makeup, you have a gorgeous costume for a little girl.
And you can make a Clark Kent/Superman costume for your little boy with clothes he probably already owns and a pair of fake glasses.
Or you can go super unconventional and dress your little one as an American icon like the Morton salt girl. At least you know she'll likely be the one and only in this costume on Halloween.
Here are some more ideas:
10 easy DIY Halloween costumes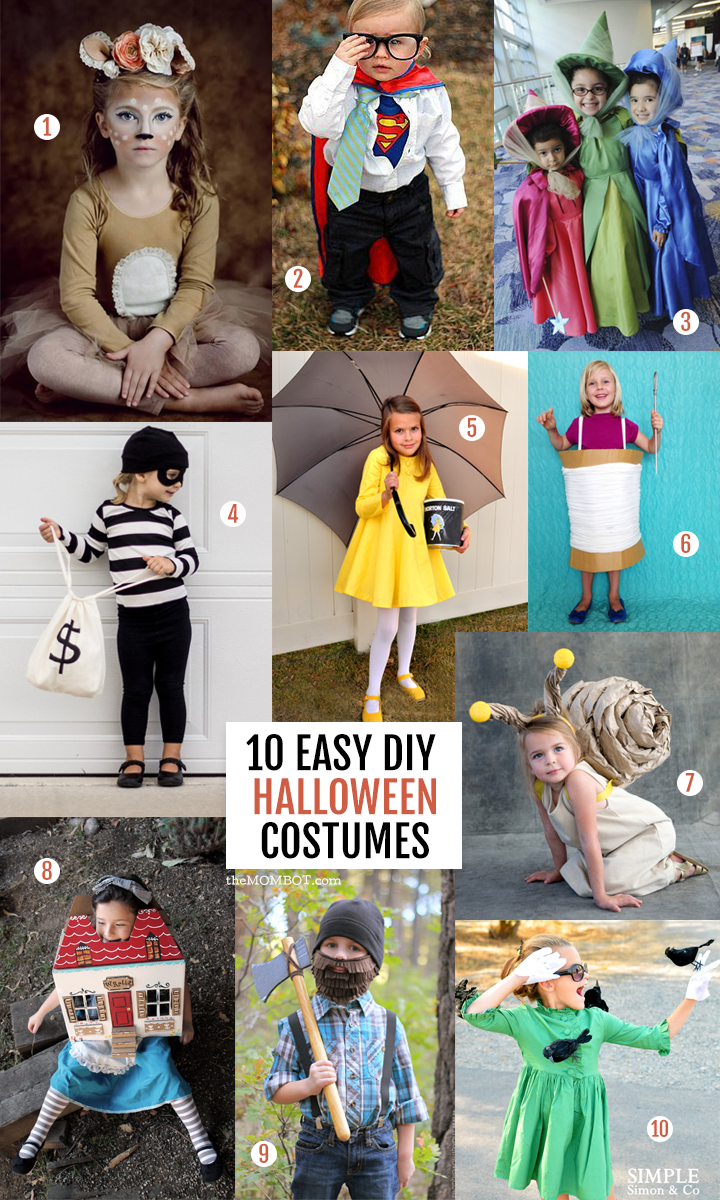 1. DIY fawn (found on Pinterest)
2. DIY Clark Kent/Superman on thinkgeek.com
3. DIY Flora, Fauna & Merryweather on Mentalfloss.com
4. DIY little bandit on Makeit-loveit.com
5. DIY Morton Salt Girl on simplesimonandco.com
6. DIY needle & thread on creatingreallyawesomefreethings.com
7. DIY snail costume on ohhappyday.com
8. DIY Alice in Wonderland on mishalulu.com
9. DIY Lumberjack on Makeit-loveit.com
10. DIY Alfred Hitchcock's "The Birds" on andreasnotebook.com
More DIY Halloween Costume Ideas: