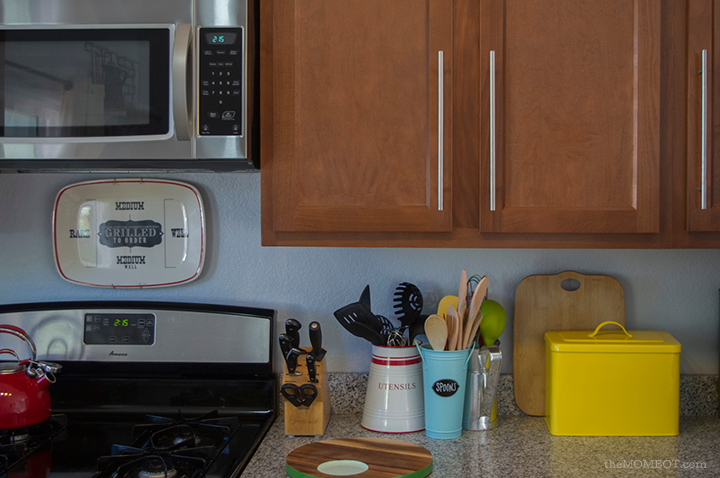 This post is a long time in the making. Because sometimes DIY projects take me FOREVER to complete.
The home we purchased earlier this year was a flip, which is great because of lot of it was new. The downside that everything was very generic to please the masses and didn't have a whole lot of character.
One such item were the kitchen cabinets. Though they look ok from a distance, when you get up close, you realize they are pretty cheap in quality and you fear you might snap one if you accidentally close it too hard… I do commend the owner on choosing a dark color that can pass for something far more expensive than they were. But they were pretty bland without any handles or drawer pulls.
I knew I could make the cabinets look a little more expensive if I added some handles. Not only would this add some character to the kitchen, but I was also looking forward to not having to guess which side of the cabinet to pull on to open it and thus almost rip my nail off by yanking on the hinged side (that happened more than once – ouch).
I quickly knew that I wanted to use the Lansa handles from IKEA. I loved the sleek, modern look and the price tag even more ($7.99/2). Overall, I spent about $55 on handles for my kitchen… you can't beat that upgrade!
I bought these handles probablyyyyyyyyy about 3 months ago. And they have sat in a giant blue IKEA bag on my living room floor since then… I attempted to put them on a couple of weeks ago by myself and decided I needed my husband's help. So they sat there for another 2 weeks.
Then this weekend, we FINALLY installed them. Once we got the process down, it was fairly quick. And once it was done, I was thrilled (not just because it was finally done, but they also looked pretty great).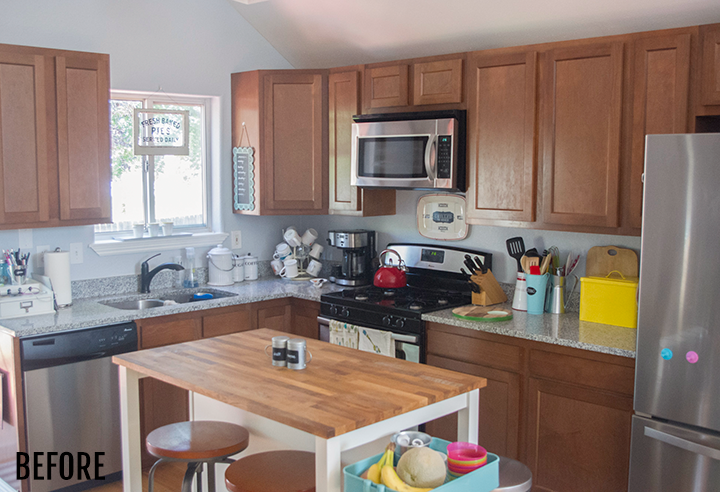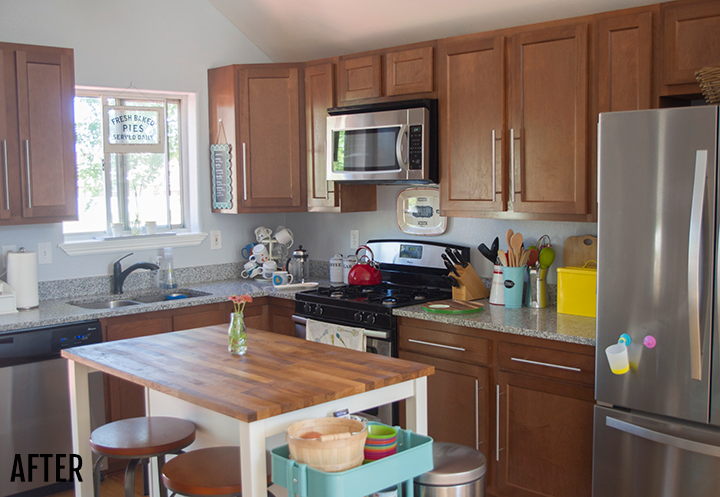 Some of the smaller cabinets didn't get handles, because even though Ikea makes these in several sizes, none were small enough for the tiny cabinets over the fridge and microwave. Oh well.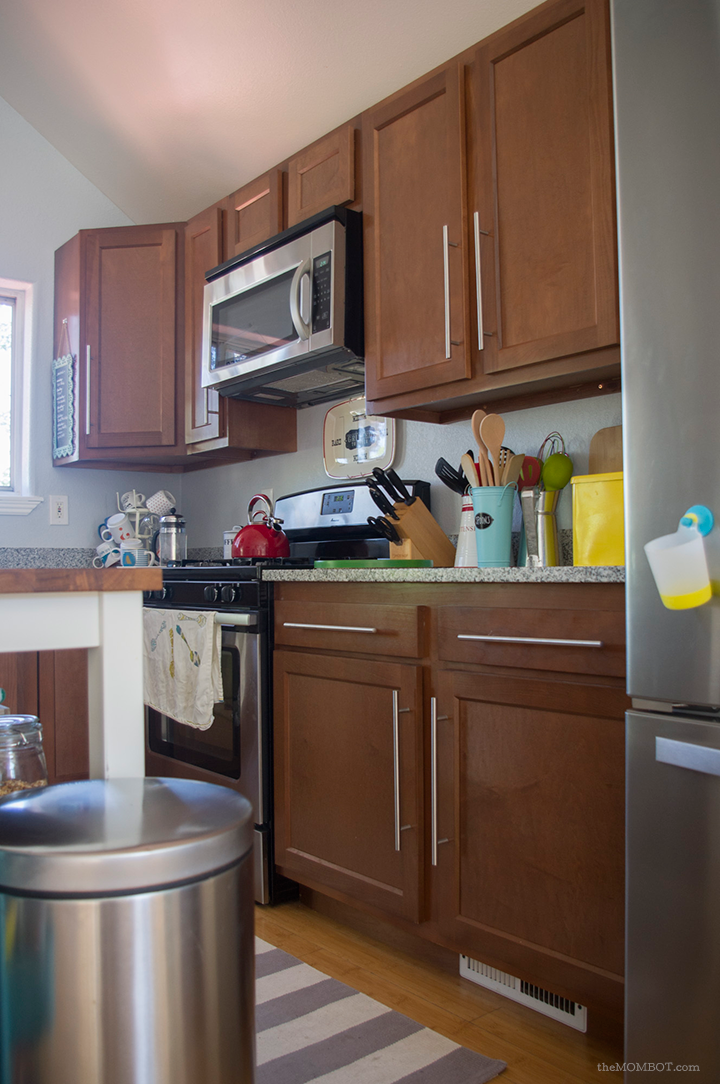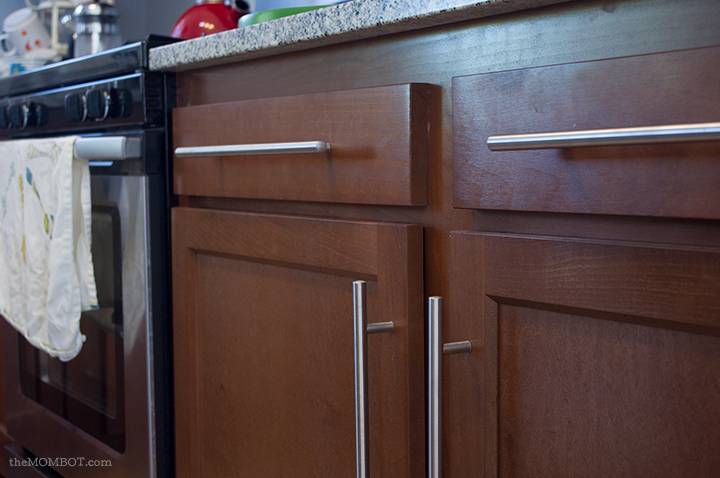 I think it's such an improvement on our boring builder-grade cabinets! If you are looking for an easy and affordable way to boost the character in the your kitchen, I highly recommend going this route. Handles really do make all the difference.