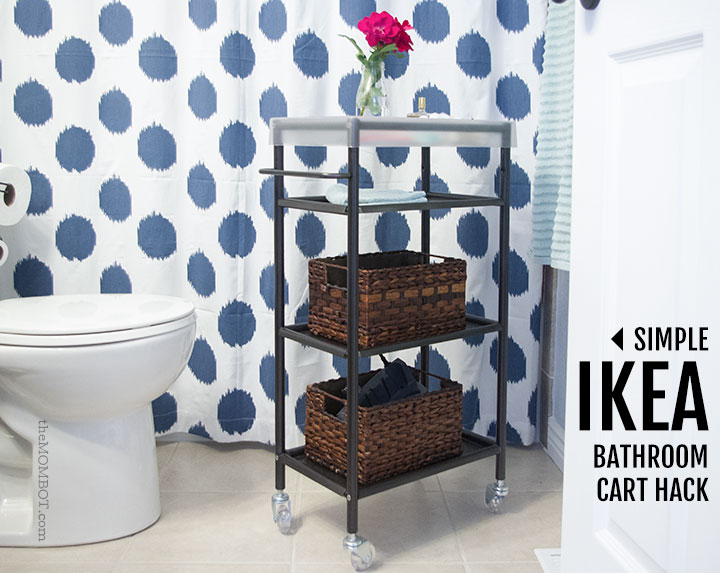 Our new home has two small bathrooms. Like most women, I've always had big dreams of a giant master bathroom with a soaker tub where I could lock the door and escape… but of course, we can't have everything we want. A master bath is one of the things we sacrificed when we decided to purchase our home. Oh well, such is life.
Not only are our bathrooms small, but they have zero counter space. The vanities are nice enough, but they are all sink. And, hello, I am a woman. I need somewhere to set my makeup and my blow dryer and my hair brush and my flat iron… clearly a man designed these zero countertop vanities. For shame.
So to supplement, I found this great GRUNDTAL bathroom cart at IKEA that fits perfectly in between my vanity and our toilet. The only problem was, it was stainless steel and all the finishes in the bathroom are rubbed oil bronze. So not only would it stick out like a sore thumb, but the stainless steel reminded me of a hospital cart, which is sort of creepy. So I decided to turn to a can of spray paint.
I found some oil rubbed bronze metallic spray paint by RustOleum and got to work painting the bathroom cart pieces before I assembled it. It only took a couple of coats to cover the stainless steel and even as I was painting it I could tell the finish was going to look authentic. I did the entire cart with only one can of spray paint, although I ran out at the end and would have liked to cover a couple more spots, but I'm cheap so I left it be. After it dried and I assembled it, it looked like a totally different cart.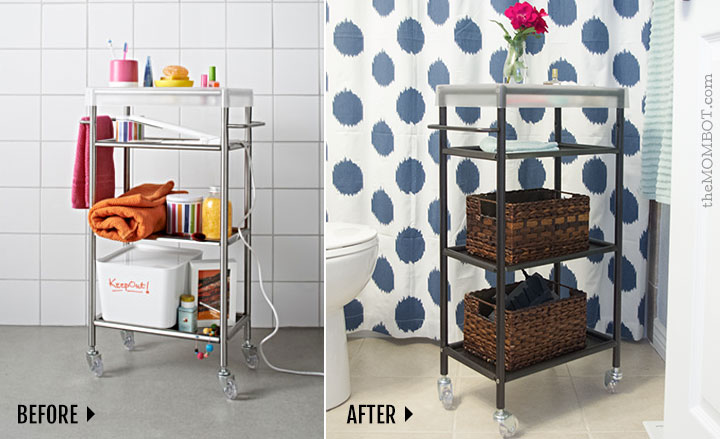 I love the finished product! I was a little concerned about the paint scratching off, but so far it is holding up great and I have had zero issues (even though I pull those baskets out off the shelves daily).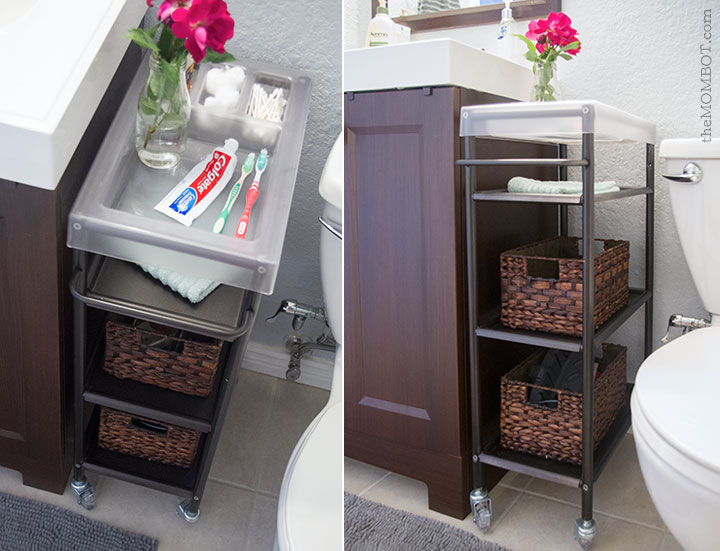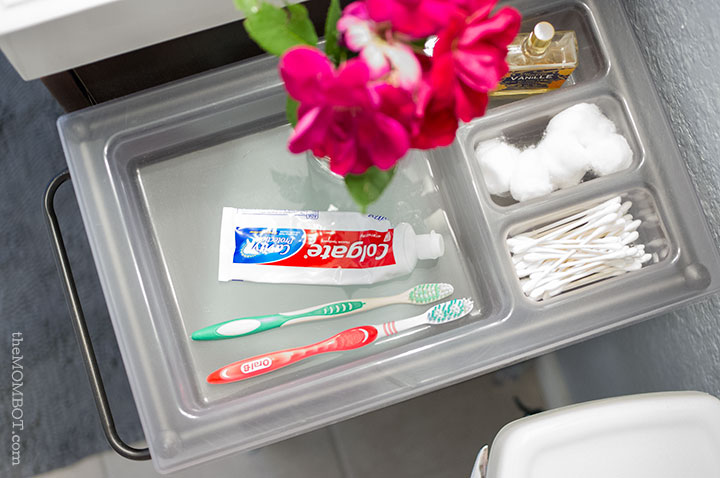 So concludes another chapter in my "IKEA solves all problems" book.