Father's Day! Time again to celebrate our amazing husbands who also happen to be amazing fathers.
I don't know about you, but as I start to plan my gifts for the Mr. every year, I tend to go a little overboard. I get what I refer to as "christmas for the kids syndrome" where I overbuy or over-make – all because of that vision of the excitement on his face as he opens each gift and exclaims with gusto "Wow! This is the greatest gift ever! You're the best wife in the whole world!" … Of course, in reality, it's usually me with the gaping mouth, wide eyes and huge smile as I watch him open each item with over-the-top anticipation. It's usually met with a "what's wrong with your face?" gaze.
I can't say my gift-giving experiences really ever meet my expectations. Ah well, it's the thought that counts (right??!).
This year I've found some awesome DIY gifts that you're man will love. And if you tend to overdo it like myself, then making him a thing or two instead of buying all his gifts will help keep you from overspending – though I make no promises on it keeping you from going overboard.
Here are some of my favorite DIY gifts for dad this Father's Day: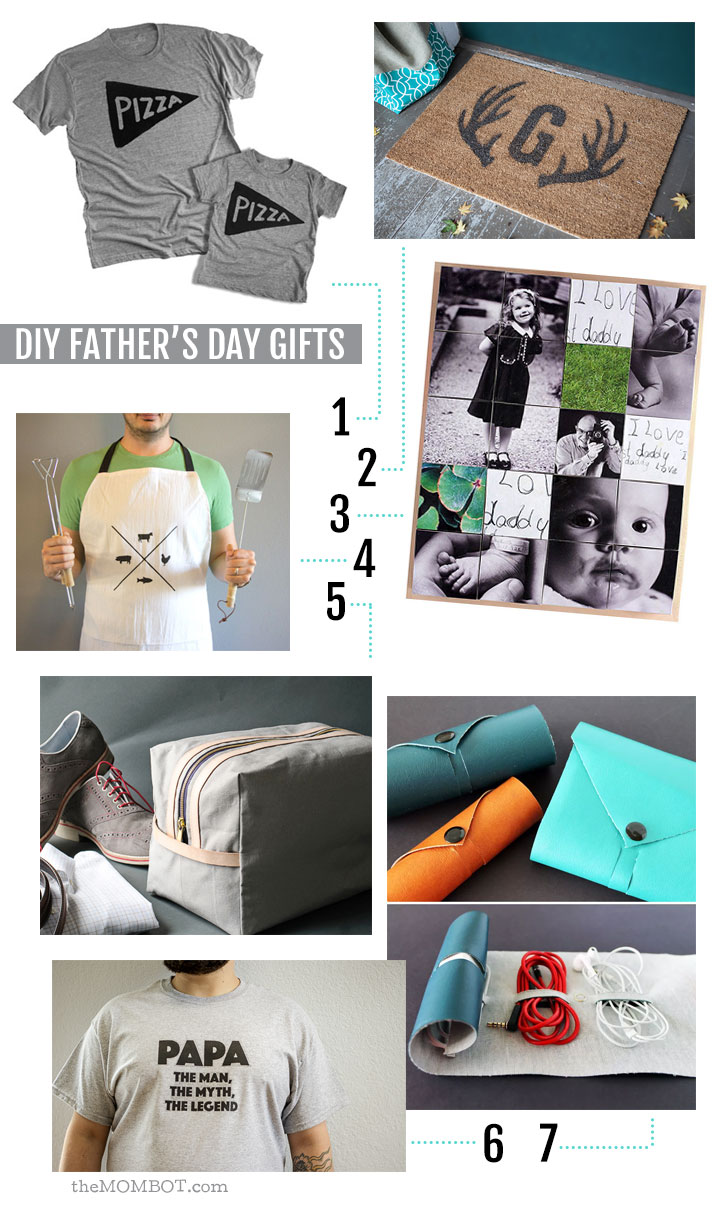 1. DIY matching t-shirts: make or buy your own on Etsy
2. DIY antler door mat on LiaGriffith.com
3. DIY photo cube on bhg.com
4. DIY manly apron on lovelyindeed.com
5. DIY travel bag on Polkadotchair.com
6. DIY papa tshirt on TheMombot.com
7. DIY leather cord case on Brit.co
Need some more ideas? Check out these great gift ideas for him