I have family coming over for Easter and I own zero Easter decorations. I had so many hopes of creating some DIY decorations this year, but between work and Blissdom, it just didn't happen. I did, however, manage to come up with a shabby-chic DIY centerpiece using items from Target and some trash… haha. I'm not joking.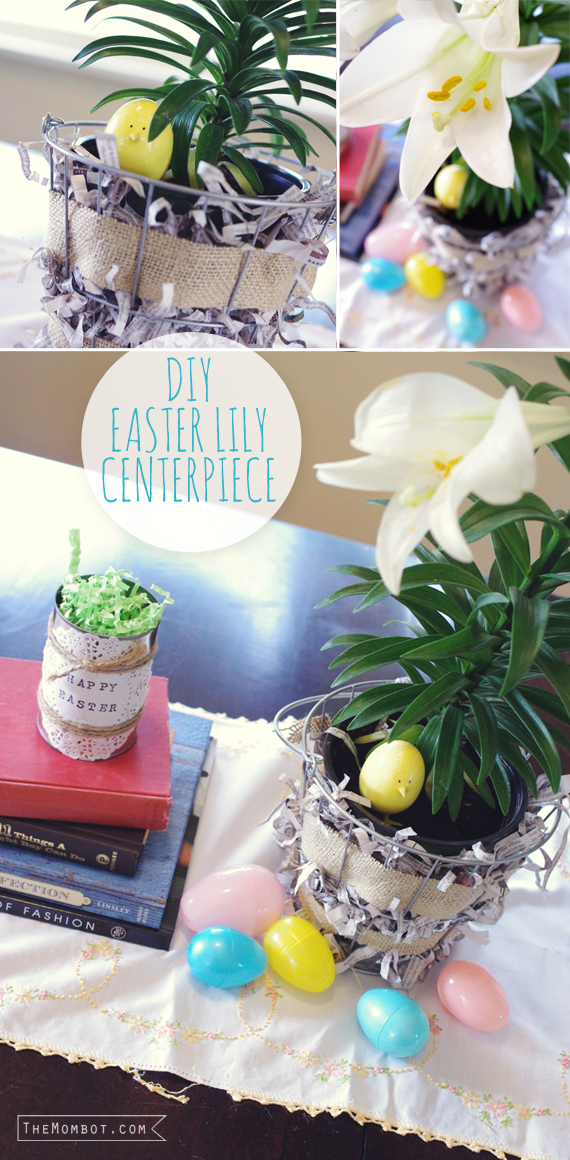 Here's what I used:
Metal basket ($3, Target dollar section)
Styrofoam Easter chick ($1, Target dollar section)
Easter Lilly ($8.99, Target)
Newspaper (my trash can)
Burlap scraps
Quick assembly instructions:
I wrapped the bottom of the plant in plastic wrap so it wouldn't leak when I watered it. Then I set it on a tupperware lid that fit in the bottom of the basket. Fancy, I know.

Next, I cut strips of newspaper and crumpled them up. I placed the plant in the basket, and shoved the newspaper in to cover the plastic planter.

Then, I cut two different widths of burlap and weaved them through the basket wires (in hindsight, I should have done this before shoving the newspaper in), knotting them it in the back.

Finally, I put a bird on it. Ok, so really I put an Easter chick in it, but I wanted to quote "Portlandia."
It's no Pottery Barn decor, but not bad for using items pulled from my recycling bin… right? Humor me and nod your head.
This post is awfully cheeky; I must be in a mood today.