I planned on doing so many things this weekend (inlcuding my book storage tray), but this display is the only crafty thing I actually accomplished. Oops.
Anyway, I've been collecting photo strips for years now; the first one being when my husband and I first started dating. Now we get them taken with our kids when we visit the fair, or anywhere else we run across a photo booth. I haven't been able to figure out a way to display them until now.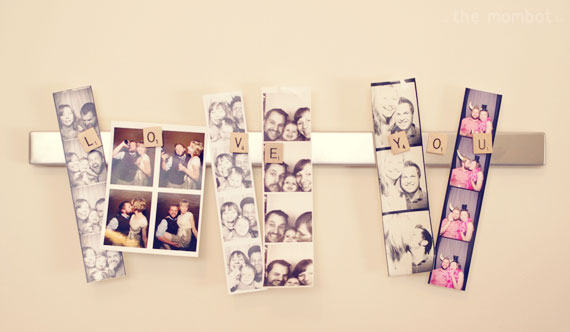 I decided that a magnetic knife strip from Ikea would be the perfect surface to tack my photo strips to. I picked one up for $14 (I think they have even cheaper ones, but this was the only one I could find).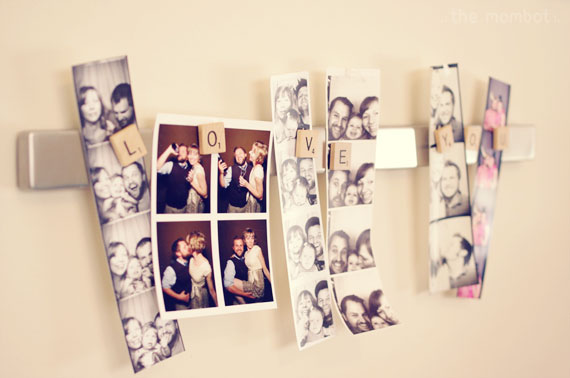 Then I made some magnets from Scrabble tiles that I had picked up at the flea market a while back. I didn't know at the time what I would use them for, but the fact that I picked out "L-O-V-E-Y-O-U" ended up being perfect for this project. I used some magnetic strips that had come with a memo board, cut them into squares, and glued them to the back of the Scrabble tiles. So easy.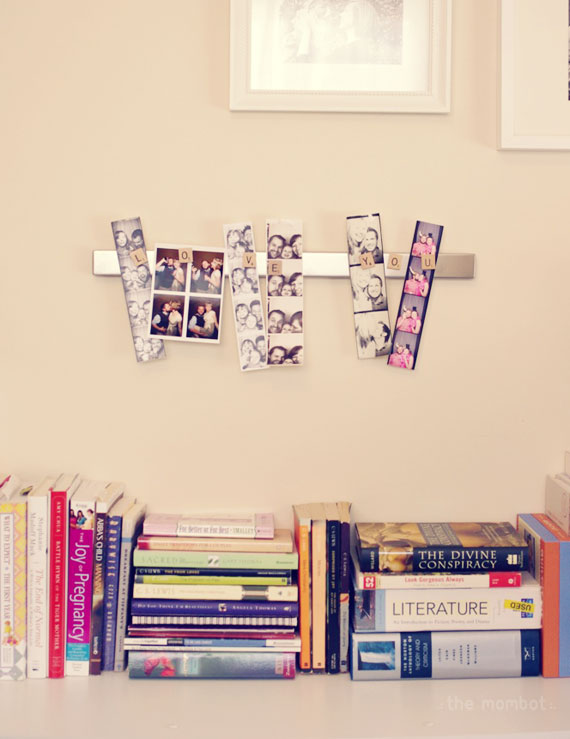 Now I can add to and change out the photo strips as our family grows. The display hangs right over some books in our bedroom at the foot of our bed, so I can be surrounded by my sweet little family every morning and night.
Linked to: Lil Luna