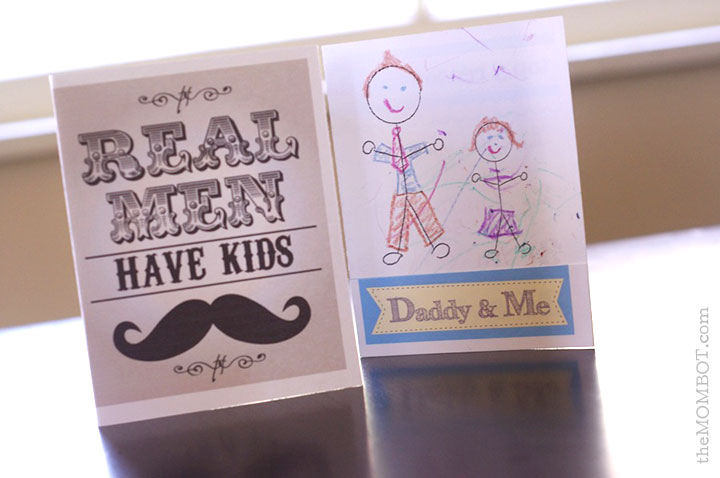 I'm a huge fan of personalized cards. In fact, I usually don't give them unless I've made them myself. This is equal parts me trying to be creative and give something special, and me boycotting the ridiculous price of a hallmark card. I mean, really, $3.99 for something that will be looked at once and thrown away? I know some people hold onto cards as sentiments, but most will get tossed. I don't judge. I recently found a huge stack of cards that I was holding onto for several years and thought, "why in the world do I have these?" and threw them out. Purging is very important when you have a small house with few storage closets.
Wow, I think I am going off on a bit of a tangent.
Anyhoo, with Father's Day on the way, I thought I would whip up some free printable cards that you can give to your husband or dad, and one that your kids can color and customize as well. Enjoy!
Printable "Real Men" Father's Day Card
For the manly man in your life… Download this Father's Day card
Printable "Daddy and Me" Father's Day Card (for the kids)
I thought this would be a fun Father's Day card for kids to make, plus daddy will love to see their creativity! Let your kids color in a picture of themselves with daddy, and then fill in the top 3 reasons why they think he's the best. If you have a 16 month old like myself, you'll most likely have to do most of the work (unless you believe that my daughter is a genius and was able to draw a shirt, pants, and tie on her dad in the picture above; in which case, you are correct). Download this Father's Day card